Sell House Fast In Brisbane, California And Other Parts of California
NO

FEES

, NO

COMMISSIONS

& NO

HASSLE
Want to work with a trustworthy, honest, and experienced cash home buyer?
California Cash Buyer has got you covered!
We've been buying property in the San Francisco Bay Area for years now. We help in all sorts of situations: sell fast, major renovations, inherited house, relocation, foreclosure, eviction, late taxes. When you need to someone to "buy my house in the San Francisco Bay Area California", we will make a fair offer no matter the circumstance.
Why have countless homeowners sold to us?
The answer is simple: the California Cash Buyer Guarantee!
We personally guarantee fair cash offers, fast sale, no realtor commission, you make no repairs, you select the closing date, and a hassle-free process. You're satisfaction is our number one priority.
Here area some of our benefits:
Receive a fair cash offer.
No fees, commissions, or closing costs.
Sell as-is, no paying for repairs.
No obligations to accept an offer.
Close when you choose.
Fair, professional, and experienced.
We may buy with existing occupants.
Less paperwork.
How Our Offer Process Works
Step 1: Call or submit your information
Then we'll hop into action and determine your fair cash price.
Step 2: Meet at house and get your fair offer
Within 1 business day we'll make you a no-obligation offer at a fair price and meet you at the property to go over any questions
Step 3: Choose your closing date.
You control the process. Choose when you want to close and get paid. We'll handle the details for you. Learn More >>
Deciding what is the best way to sell my house in Brisbane?
Here are the differences between selling to California Cash Buyer verses the "traditional" route with a MLS listing
Selling w/ An Agent

SOLD To California Cash Buyer

Commissions / Fees:
6% on average is paid by you, the seller
NONE
Who Pays Closing Costs:
2% on average is paid by you, the seller
NONE – We pay all costs
Inspection & Financing Contingency*:
Yes, up to 15% of sales fall through
NO Financing Contingency
Appraisal Needed:

Yes

, the sale is often subject to appraisal
NONE – We make cash offers
Average Days On Market (DOM):
+/- 91 Days
IMMEDIATE CASH OFFER
Number of Showings:
It Depends
1 (Just Us)
Closing Date:
30-60 +/- days after accepting buyers offer
The Date Of YOUR CHOICE
Who Pays For Repairs:
Negotiated During Inspection Period
NONE – We pay for all repairs
Here are some reasons to use us:
More About Brisbane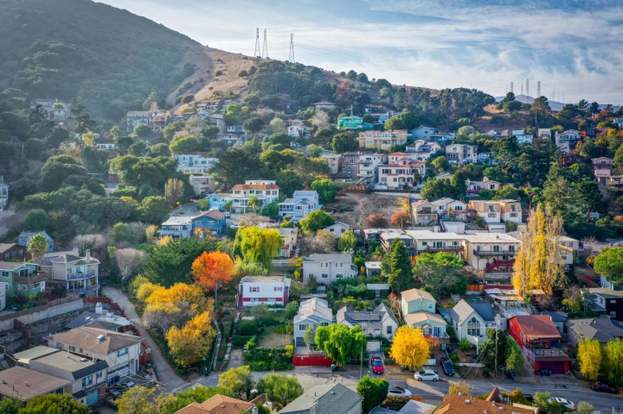 Brisbane is a small city at the base of the San Bruno Mountains and very close to San Francisco International Airport in San Mateo county. The population is very small around 5000 people. There is a tradition that took place around 70 years ago and still to this day still exist, every year around Christmas/Hanukkah alot of the residents and business owners put up big stars all around the city. A big part of Brisbane currently since 2017 is the Cannabis Business. The 2017 ordinance allows cannabis warehousing/distribution, manufacturing to a lot of retail stores as well as lab testing. There are a lot of stages to starting a cannabis business however though with all the permits that are necessary.

It doesn't matter whether you live in it, you're renting it out, it's vacant, or not even habitable. We help owners who have inherited an unwanted property, own a vacant house, are behind on payments, owe liens, downsized and can't sell… even if the house needs repairs that you can't pay for… and yes, even if the house is fire damaged or has bad rental tenants.
Basically, if you have a property and need to sell it… we'd like to make you a fair cash offer and close on it when you're ready to sell.
Our goal is to help make your life easier and get you out from under the property that's stressing you out… while still paying a fast, fair, and honest price for your house.
We buy houses in Brisbane, California and all surrounding areas in California. If you need to sell your house fast in California, connect with us… we'd love to make you a fair No Risk, No Obligation, Completely Hassle Free offer!