Sell House Fast In San Carlos California
We Buy Houses In San Carlos And Other Parts of California
NO

FEES

, NO

COMMISSIONS

& NO

HASSLE
We are a local home buying company who purchase property directly from homeowners all around the Bay Area.
Our mission is to provide you a smooth selling process, work around your time frame, and buy the house in its "as-is" condition with a fair all cash offer!
We can give you a fair offer in 24 hours, and unlike selling to occupant buyers, we are flexible with closing dates. Fast or slow, we can accommodate your needs.
Here area some of our benefits:
Receive a fair cash offer.
No fees, commissions, or closing costs.
Sell as-is, no paying for repairs.
No obligations to accept an offer.
Close when you choose.
Fair, professional, and experienced.
We may buy with existing occupants.
Less paperwork.
How Our Offer Process Works
Step 1: Call or submit your information
Then we'll hop into action and determine your fair cash price.
Step 2: Meet at house and get your fair offer
Within 1 business day we'll make you a no-obligation offer at a fair price and meet you at the property to go over any questions
Step 3: Choose your closing date.
You control the process. Choose when you want to close and get paid. We'll handle the details for you. Learn More >>
Deciding what is the best way to sell my house in San Carlos?
Here are the differences between selling to California Cash Buyer verses the "traditional" route with a MLS listing
| | Selling w/ An Agent | SOLD To California Cash Buyer |
| --- | --- | --- |
| Commissions / Fees: | 6% on average is paid by you, the seller | NONE |
| Who Pays Closing Costs: | 2% on average is paid by you, the seller | NONE – We pay all costs |
| Inspection & Financing Contingency*: | Yes, up to 15% of sales fall through | NO Financing Contingency |
| Appraisal Needed: | es, the sale is often subject to appraisal | NONE – We make cash offers |
| Average Days On Market (DOM): | +/- 91 Days | IMMEDIATE CASH OFFER |
| Number of Showings: | It Depends | 1 (Just Us) |
| Closing Date: | 30-60 +/- days after accepting buyers offer | The Date Of YOUR CHOICE |
| Who Pays For Repairs: | Negotiated During Inspection Period | NONE – We pay for all repairs |
Here are some reasons to use us:
More About San Carlos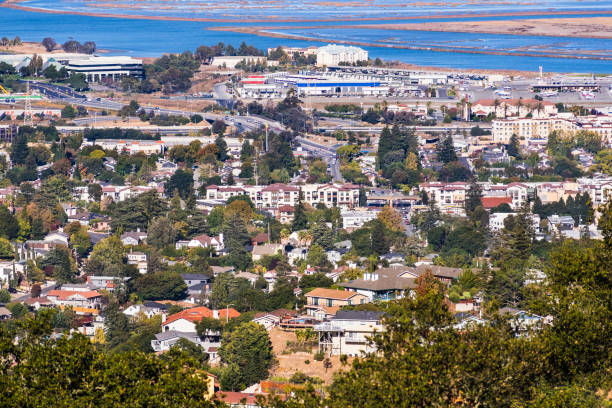 San Carlos is a smaller city in San Mateo County with its population being around 31,000 residents. San Carlos is one of the older cities in the Bay Area. It was occupied by Native Americans who called themselves Lamchins in the mid 1700's. Since the city is much older so is it's population with the median age being 43. However, the younger generation is coming into San Carlos now with companies like Check Point, Kelly – Moore Paints, Helix, and Natera having their headquarters there. The area is known for their great public schools which makes it one of the best suburbs to start a family in California.
Things to do
Since San Carlos has a long past its only right if you start off visiting the San Carlos Museum of History, this is where you can learn story of the history, development, and creation of San Carlos by collecting, exhibiting and displaying a variety of artifacts, items, and memorabilia related to the history of the city. While you are learning all that history next stop is the Hiller Aviation Museum where they feature fascinating exhibits with more than 50 aerospace vehicles and graphic displays documenting the history of flight for Northern California aircrafts and helicopters. Finally make your way over to Devil's Canyon Brewing Company which is a locally-owned and operated brewery that produces a core branding of six beers and their famous root beer!
We help property owners just like you, in all kinds of situations. From divorce, foreclosure, death of a family member, burdensome rental property, and all kinds of other situations. Sometimes, those who own property simply have lives that are too busy to take the time to do all of things that typically need to be done to prepare a house to sell on the market… if that describes you, just let us know about the property you'd like to be rid of and sell us your house fast for cash!
Basically, if you have a property and need to sell it… we'd like to make you a fair cash offer and close on it when you're ready to sell.
Our goal is to help make your life easier and get you out from under the property that's stressing you out… while still paying a fast, fair, and honest price for your house.
If you simply don't want to put up with the hassle of owning that house any longer, and if you don't want to put up with the hassle and time-consuming expense of selling your property the traditional way, let us know about the property you'd like to be rid of and sell your house fast for cash.
We buy houses in San Carlos, California and all surrounding areas in California. If you need to sell your house fast in California, connect with us… we'd love to make you a fair No Risk, No Obligation, Completely Hassle Free offer!