Sell House Fast In Newark California
NO

FEES

, NO

COMMISSIONS

& NO

HASSLE
We are a local home buying company who purchase property directly from homeowners all around the Bay Area.
Our mission is to provide you a smooth selling process, work around your time frame, and buy the house in its "as-is" condition with a fair all cash offer!
We can give you a fair offer in 24 hours, and unlike selling to occupant buyers, we are flexible with closing dates. Fast or slow, we can accommodate your needs.
Here area some of our benefits:
Receive a fair cash offer.
No fees, commissions, or closing costs.
Sell as-is, no paying for repairs.
No obligations to accept an offer.
Close when you choose.
Fair, professional, and experienced.
We may buy with existing occupants.
Less paperwork.
How Our Offer Process Works
Step 1: Call or submit your information
Then we'll hop into action and determine your fair cash price.
Step 2: Meet at house and get your fair offer
Within 1 business day we'll make you a no-obligation offer at a fair price and meet you at the property to go over any questions
Step 3: Choose your closing date.
You control the process. Choose when you want to close and get paid. We'll handle the details for you. Learn More >>
Deciding what is the best way to sell my house in Newark?
Here are the differences between selling to California Cash Buyer verses the "traditional" route with a MLS listing
Selling w/ An Agent

SOLD To California Cash Buyer

Commissions / Fees:
6% on average is paid by you, the seller
NONE
Who Pays Closing Costs:
2% on average is paid by you, the seller
NONE – We pay all costs
Inspection & Financing Contingency*:
Yes, up to 15% of sales fall through
NO Financing Contingency
Appraisal Needed:

Yes

, the sale is often subject to appraisal
NONE – We make cash offers
Average Days On Market (DOM):
+/- 91 Days
IMMEDIATE CASH OFFER
Number of Showings:
It Depends
1 (Just Us)
Closing Date:
30-60 +/- days after accepting buyers offer
The Date Of YOUR CHOICE
Who Pays For Repairs:
Negotiated During Inspection Period
NONE – We pay for all repairs
Here are some reasons to use us:
More About Newark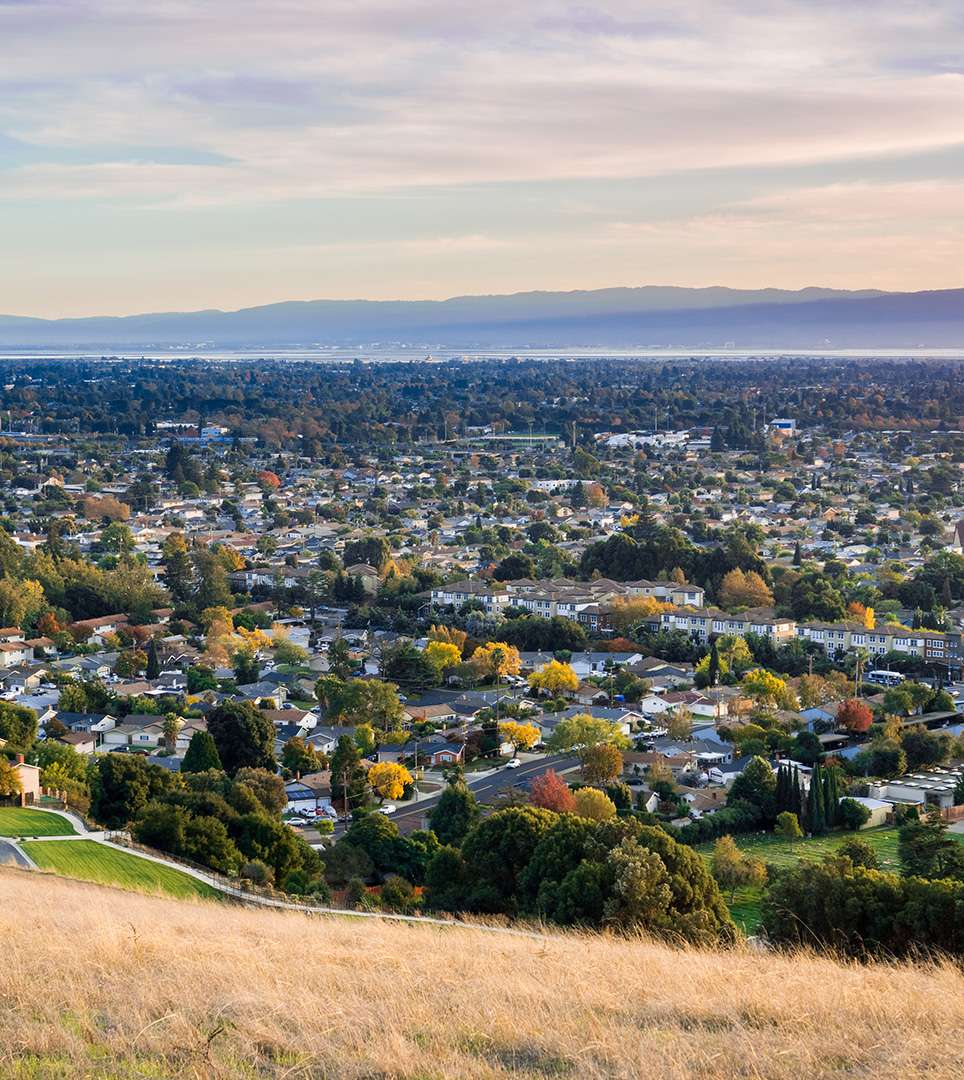 Newark is one of the cities that make up the Tri- City Area the other 2 are being Fremont and Union City. The city is in Alameda County and is one of the bigger cities with a population of around 48,000 residents. Newark is an interesting city and is a great middle ground for people who work in San Francisco or San Jose. There are tech companies like Logitech and Risk Management Solutions in Newark and also other companies like Cargill Salt, Nordstrom and Amazon Fulfillment centers which make up most of the working jobs in the city.
Things to do:
Many locals and nearby local cities go to the Silliman Center Aquatic Center which is one of many public waterparks in the East Bay area (Fremont, Antioch, and Dublin also have them) but this one is the only one indoors. Its great for family's and kids, since it has so many fun activities for everyone. If you want to get some shopping done then New Park Mall is the place to go with over 120+ retail stores it is one of the biggest malls in the area and in 2015 they even added a brand new AMC movie theater!
We will give you a fair all cash offer to buy your house. No matter the reason you want to sell. No matter your time frame. No matter the condition your house is in. We buy homes in any condition, any situation and any circumstance!
We are professional real estate buyers. We do not list properties. We buy them. You won't be charged fees, in fact, we'll even pay the closing costs.
Basically, if you have a property and need to sell it… we'd like to make you a fair cash offer and close on it when it is convenient for you!
Our goal is to help make your life easier and get you out from under the property that's stressing you out… while still paying a fast, fair, and honest price for your house.
If you simply don't want to put up with the hassle of owning that house any longer, and if you don't want to put up with the hassle and time-consuming expense of selling your property the traditional way, let us know about the property you'd like to be rid of and sell your house fast for cash.
We buy houses in Newark, California and all surrounding areas in California. If you need to sell your house fast in California, connect with us… we'd love to make you a fair No Risk, No Obligation, Completely Hassle Free offer!