Are you asking "How To Sell House Fast In San Bruno California?"Great! We Can Help! We Buy Houses For Cash!
We can get you an offer in your hand within 24 hours and you can walk away from closing as soon as next week with cash in your pocket.
NO
Fees

, NO

Commissions

,

& No

Hassle
We will give you a fair All-Cash offer so you'll avoid being held up by a bank waiting for financing to go through. Find out more about our process of buying houses quickly.
You won't need to do any cleaning or repairs. We will take care of all the repairs, painting, and cleaning everything you don't need anymore because we buy property in "As-Is" condition.
How Our Offer Process Works
Step 1: Call or submit your information
Then we'll hop into action and determine your fair cash price.
Step 2: Meet at house and get your fair offer
Within 1 business day we'll make you a no-obligation offer at a fair price and meet you at the property to go over any questions
Step 3: Choose your closing date.
You control the process. Choose when you want to close and get paid. We'll handle the details for you. Learn More >>
Deciding what is the best way to sell my house in San Bruno?
Here are the differences between selling to California Cash Buyer verses the "traditional" route with a MLS listing
Selling w/ An Agent

SOLD To California Cash Buyer

Commissions / Fees:
6% on average is paid by you, the seller
NONE
Who Pays Closing Costs:
2% on average is paid by you, the seller
NONE – We pay all costs
Inspection & Financing Contingency*:
Yes, up to 15% of sales fall through
NO Financing Contingency
Appraisal Needed:

Yes

, the sale is often subject to appraisal
NONE – We make cash offers
Average Days On Market (DOM):
+/- 91 Days
IMMEDIATE CASH OFFER
Number of Showings:
It Depends
1 (Just Us)
Closing Date:
30-60 +/- days after accepting buyers offer
The Date Of YOUR CHOICE
Who Pays For Repairs:
Negotiated During Inspection Period
NONE – We pay for all repairs
Are any of these House problems bothering you?
More About San Bruno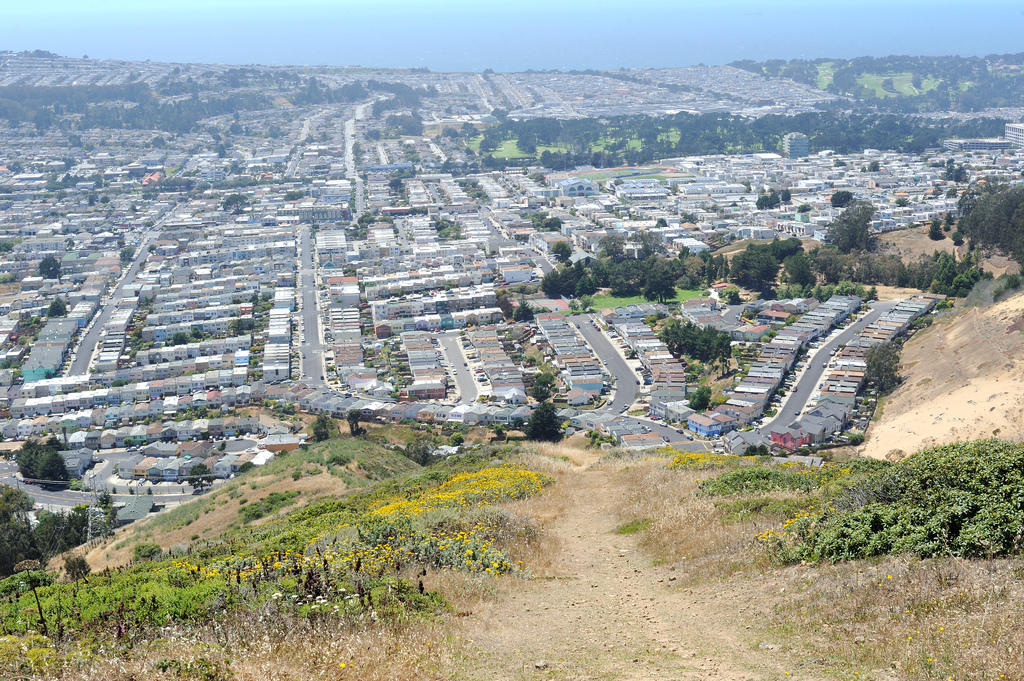 San Bruno is a city in San Mateo County and has a population of around 45,000 residents. There are a lot going for San Bruno since it is one of the few cities that has Bart, Cal- Train, Sam Trans, many different freeways and is right next to SFO! San Bruno has a perfect mixture of the older and younger generation with the recent tech boom coming to the city. Tech Giant's like YouTube, Google, and Walmart came to San Bruno to boost up the city's economy and prices of homes! There are also many office buildings that are being used for other corporations.
Things to do
If you are in the city of San Bruno one of the first stops you should make is the Golden Gate National Cemetery which is a huge military cemetery that is always well cared for and flags are placed for all appropriate remembrance days. The tribute paid to these brave soldiers priceless. Then you can make your way to San Bruno Mountain which is a nice local moderate hiking experience with beautiful views. If you are feeling lucky then head on down to Artichoke Joe's Casino which is a local cardroom that has been around for over 100 years!
It doesn't matter whether you live in it, you're renting it out, it's vacant, or not even habitable. We help owners who have inherited an unwanted property, own a vacant house, are behind on payments, owe liens, downsized and can't sell… even if the house needs repairs that you can't pay for… and yes, even if the house is fire damaged or has bad rental tenants.
Basically, if you have a property and need to sell it… we'd like to make you a fair cash offer and close on it when you're ready to sell.
3 Reasons Why We Are Your Perfect House Buyer
We make decisions quickly because we want to buy more houses. So we make fair all cash offers fast.
We have a smooth easy process, so your closing will be a quick and smooth process.
We will agree to buy your house in As-Is condition. We will do all the fixing, remodeling, or painting that is needed after we close. We never ask home sellers to fix or repair anything before we buy their house. This means the closing can happen very soon no matter what condition your house is in.
These 3 things set us apart from your typical house buyer. We understand that you want to sell your house fast and not wait months like the typical house buyer. You deserve fast action.
Our goal is to take away the things that cause you stress so your life is easier. That's why we give fair and honest offers quickly. Get your fair written offer today and pick up your cash at the closing table as soon as next week.
Our goal is to help make your life easier and get you out from under the property that's stressing you out… while still paying a fast, fair, and honest price for your house.
If you simply don't want to put up with the hassle of owning that house any longer, and if you don't want to put up with the hassle and time-consuming expense of selling your property the traditional way, let us know about the property you'd like to be rid of and sell your house fast for cash.
We buy houses in San Bruno, California and all surrounding areas in California. If you need to sell your house fast in California, connect with us… we'd love to make you a fair No Risk, No Obligation, Completely Hassle Free offer!