Sell House Fast In Burlingame California
We Buy Houses In Burlingame And Other Parts of California
NO

FEES

, NO

COMMISSIONS

& NO

HASSLE
You may be asking yourself: "How can I sell my house fast?" California Cash Buyer is here to help! We provide a proven method that removes all the stress from the entire house selling process.
We only work with homeowners when we can provide a win-win solution. You will only be shown a solution that greatly benefits your situation. We are 100% transparent when we buy your house and will give you a no-obligation, all cash offer regardless of the condition of your house.
Here area some of our benefits:
Receive a fair cash offer.
No fees, commissions, or closing costs.
Sell as-is, no paying for repairs.
No obligations to accept an offer.
Close when you choose.
Fair, professional, and experienced.
We may buy with existing occupants.
Less paperwork.
How Our Offer Process Works
Step 1: Call or submit your information
Then we'll hop into action and determine your fair cash price.
Step 2: Meet at house and get your fair offer
Within 1 business day we'll make you a no-obligation offer at a fair price and meet you at the property to go over any questions
Step 3: Choose your closing date.
You control the process. Choose when you want to close and get paid. We'll handle the details for you. Learn More >>
Deciding what is the best way to sell my house in Burlingame?
Here are the differences between selling to California Cash Buyer verses the "traditional" route with a MLS listing
Selling w/ An Agent

SOLD To California Cash Buyer

Commissions / Fees:
6% on average is paid by you, the seller
NONE
Who Pays Closing Costs:
2% on average is paid by you, the seller
NONE – We pay all costs
Inspection & Financing Contingency*:
Yes, up to 15% of sales fall through
NO Financing Contingency
Appraisal Needed:

Yes

, the sale is often subject to appraisal
NONE – We make cash offers
Average Days On Market (DOM):
+/- 91 Days
IMMEDIATE CASH OFFER
Number of Showings:
It Depends
1 (Just Us)
Closing Date:
30-60 +/- days after accepting buyers offer
The Date Of YOUR CHOICE
Who Pays For Repairs:
Negotiated During Inspection Period
NONE – We pay for all repairs
Here are some reasons to use us:
More About Burlingame
Burlingame is a city located in San Mateo County. With a population of around 30,000 it is a smaller city in the heart of the San Francisco Peninsula. It is sometimes mentioned as the city of trees because of all of the eucalyptus groves surrounding the city. The Median house value is around $2.3 Million with its diverse economy, outstanding educational institutions, and amazing forms of recreation it makes it a perfect location for any young professional or somewhere you can retire in. This city is also very accessible with either Caltrain or just a short ride from SFO (San Francisco International Airport)
Things To Do: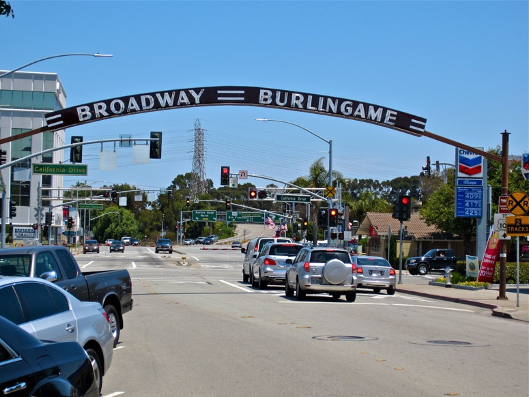 Broadway Ave is in the heart of Burlingame. There is so much to do on this street from all of the restaurants to the shopping. There are very big high end stores like Apple, Lulu Lemon, Gap as well as smaller mom and pop shops, that is the great thing about this street its a mixture between modern and historic.
Burlingame Museum of PEZ Memorabilia is somewhere youngsters and older generations can come to enjoy. This museum has 3 small museums in one! It not only has all of the PEZs every created (can't even count how many) but also the classic toy museum and all of the older banned toys! PEZ has been dispensing fun and candy for over 60 years and even today it is still fun collecting them and of course eating! Time has said that this museum is a "A Top 50 American Roadside Attraction".
It doesn't matter whether you live in it, you're renting it out, it's vacant, or not even habitable. We help owners who have inherited an unwanted property, own a vacant house, are behind on payments, owe liens, downsized and can't sell… even if the house needs repairs that you can't pay for… and yes, even if the house is fire damaged or has bad rental tenants.
Basically, if you have a property and need to sell it… we'd like to make you a fair cash offer and close on it when you're ready to sell.
Our goal is to help make your life easier and get you out from under the property that's stressing you out… while still paying a fast, fair, and honest price for your house.
If you simply don't want to put up with the hassle of owning that house any longer, and if you don't want to put up with the hassle and time-consuming expense of selling your property the traditional way, let us know about the property you'd like to be rid of and sell your house fast for cash.
We buy houses in Burlingame, California and all surrounding areas in California. If you need to sell your house fast in California, connect with us… we'd love to make you a fair No Risk, No Obligation, Completely Hassle Free offer!